New and upcoming businesses in the Ostrava city center.
Česká verze: Nové podniky v centru Ostravy
Cafe Racer Bistro & Bar
The new bistro, focused on breakfast and brunches, has been opened at Na Hradbách 546/8. As the second part of the name suggests, the business offers cocktails too.
zdroj: Facebook

zdroj: Facebook

zdroj: Facebook
CO KAFE Dolní Vítkovice
The third spot of this Ostrava´s brand has opened new room in the Hlubina mine area, in the Lower Vítkovice area. There are up to 100 seats and another up to 100 seats in the garden. There is also a coffee roaster and a bakery.
Source + article about business: patriotmagazin.cz
New businesses include the Národní dům café and the Ve Dvanáctce bar too, which were created during the reconstruction of the Jiří Myron Theater on Čs. legií street.
Lahůdkářství Pata Negra
The best Spannish ham (jamón), selected pates, unique olive oils and wines, as well as homemade sandwiches, meat and sausages from the best regional suppliers.

This is offer of the new delicatessen Pata Negra, opened on Nádražní street in the Ostrava city center. The shop is located between the Pet Punk bistro and cheese shop.
Source + more information: patriotmagazin.cz
Olomoucké tvarůžky
The new store, specializing in Olomoucké tvarůžky, is preparing on 28.října street.
The new store with Olomoucké tvarůžky is located in room where the Warewa café was located. Warewa moved to the new room on Jirásek Square and is two-storey now.
Hunter Coffee & Saloon
The original "concept store" brought together two different worlds. Behind the inconspicuous entrance on Zahradní street (originally a club Garáž was located here), a café with a boutique was created offering luxurious collars and accessories for dogs.
The design of the space bears the significance of the Ostrava´s Studio Stojkov, which is also behind the design of the Pet Punk café.



Retro New Food
Brandly new bistro opened at Nádražní 532/157. The bistro offers burgers, hot dogs, tortillas etc.
Gluten-free food shop opened on Sokolská street, near to the Most Miloše Sýkory stops.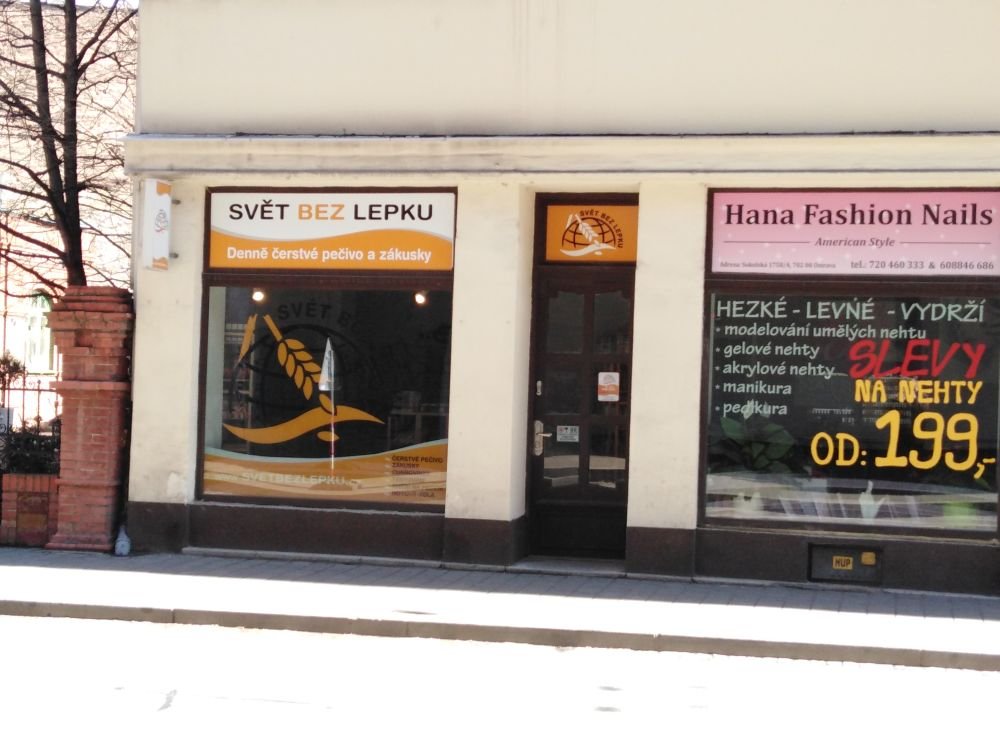 Hola BAR & TAPAS
A new bar / bistro specializing in tapas has been launched at Šubertova 6.
River grill bar & restaurant
Music bar Pjetka leaved premises at Havlíčkovo nábřeží 21 and a new tenant, the River grill bar & restaurant starts new season here. The interior is left unchanged, we will see what changes will the new entrepreneur make.
FB River grill bar & restaurant
The article follows up the previous reports, see hashtag #podniky (always below the title), or the related articles…
Apart from the exceptions we are trying to survey the area of the historical center of Ostrava. Should you know about other emerging businesses or you are possibly about to open a new one, let us know via the contact form or write into comments.
Související články